Description
Plug & Play connection without installation
Just connect the Desktop Mic 01 to the PC or Mac with the included USB A cable or the USB C adapter which is also included ) and that's all , you don't need to do anything else . The connection and pairing are done automatically No need to download or install any special programs or drivers ! Compatibility with Android and iOS is a matter of course.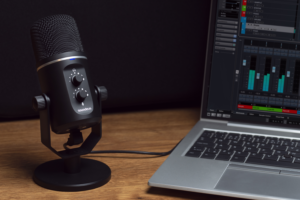 Integrated round base
The Desktop Mic 01 also includes an integrated adjustable base designed to eliminate unwanted handling noise . In addition , its lower part is covered with a layer of soft foam , which ensures maximum stability.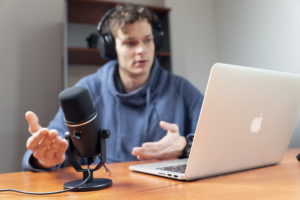 Easy switching of the recording direction
You can easily switch between four directional record options on the back of the microphone.
Omnidirectional for sound recording from all sides suitable for conferences or conversations of a larger number of participants ), Stereo for a stereo recording , Cardioid for recording just one person, and Figure 8 when , compared to stereo, the sound is more muted from the sides.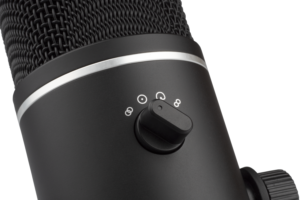 Sensitive controls
The microphone has potentiometers with smooth adjustment of the input signal intensity. The volume of the monitoring output signal to the headphones can also be smoothly adjusted. The last control is he polar pattern switch, which is located on the back of the Desktop Mic.