Description
How many BPM do you feel up to today?
Sometimes, you just want to listen to your own breath, the birds singing or the murmur of the river or the sea while running. And other times, it's time for a really packed playlist that will propel you forward. "Beats per minute", or BPM, defines the tempo of the music you listen to during workout. But whether you want to do yoga at 100, lift dumbbells at 130 or run at 160, good sound is essential. Because not only the tempo, but also the sound quality matters during sports!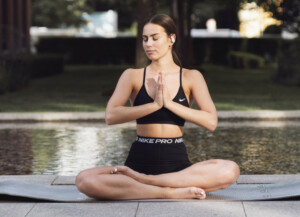 They will get sweaty with you and even withstand a shower.
IPX7 waterproof rating means that Fortis 5S can be immersed for 30 minutes at a depth of one metre. You can easily listen to your favourite track in the shower after workout, the earbuds will handle it without any problems. Sweat, of course, won't hurt them at all.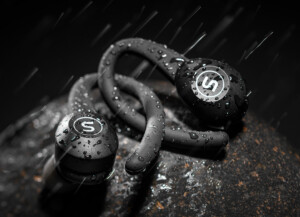 They will last longer than you 🙂
Fortis 5S earbuds offer undisturbed music playback for up to 6 hours. And even 6 times in a row – the charging case can fully charge the earbuds 5 times. Thanks to this playtime, low weight and removable magnetic ear hooks, these earbuds are designed for active people and athletes of all ages.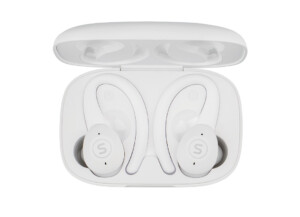 From the gym straight to the office
After removing the magnetic hooks, you can move straight from the gym to the office and use the earbuds as a handsfree with the help of a voice assistant.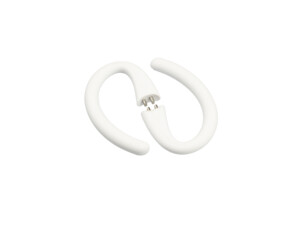 You sometimes need to hear the surroundings
Thanks to the special Ambient mode, you will hear not only your favourite music but also the surroundings, which can be invaluable especially when cycling, running or walking in a crowded metropolis.