Description
Fidelity A50 – Connection choice at your convenience
Fidelity A50 offer ideal combination of wireless and wired headphones functions.
Musicians will connect via cable to their instrument or mixing console. Wireless mode will come handy for example for watching TV, listening to music during a long journey or making a phone call.
Fidelity A50 are the ideal choice for musicians, sound studios and all listeners who are seeking for high quality headphones combining professional and casual listening without compromising in sound quality.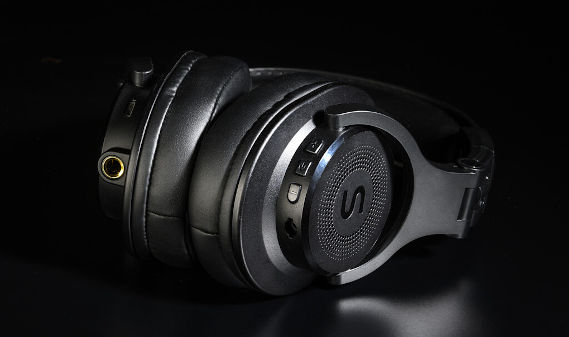 Clear and balanced sound with powerful bass
Large, 40 millimeters drivers combined with neodymium magnets provides stereo Hi-Fi level sound; powerful bass, clear vocal, and crisp high tones form perfect balanced sound.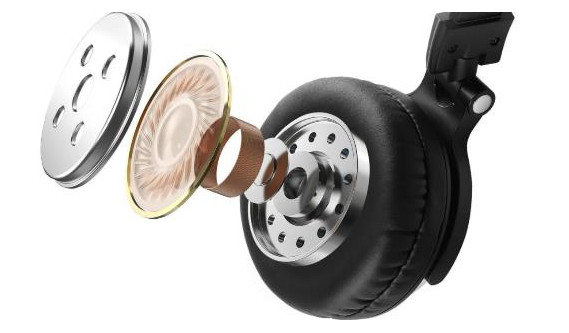 Soundshare. Mix together, listen with friends.
With SoundShare, you can pair two sets of headphones or more to one device and enjoy the same song, podcast, or movie along with a friend.This "Daisy Chain" connection makes them great choice for sound studios.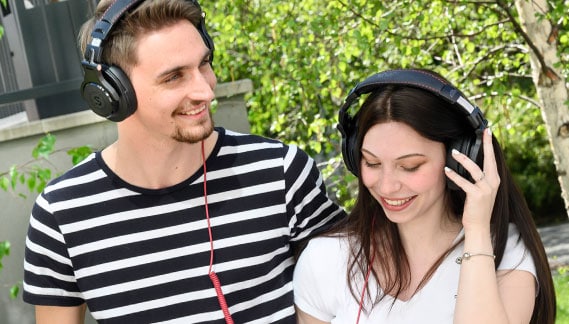 Double Jack = Freedom
No more adapter thanks to a cord with two jacks – a standard-sized 6.3mm and a 3.5mm are included. They both are completely detachable; you can plug in the device you want to use.The coiled cable can stretch up to 3 meters so you can move and reach around easily.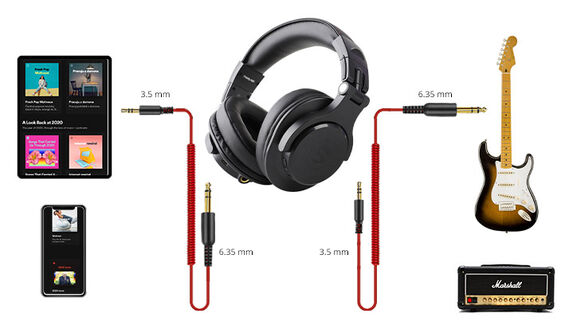 Double input for musicians
With Fidelity A50, you can listen to two sound sources at the same time.
Namely musicians will appreciate this possibility. You can for example connect to your combo and metronome without disturbing your roommates or neighbours during evening practice.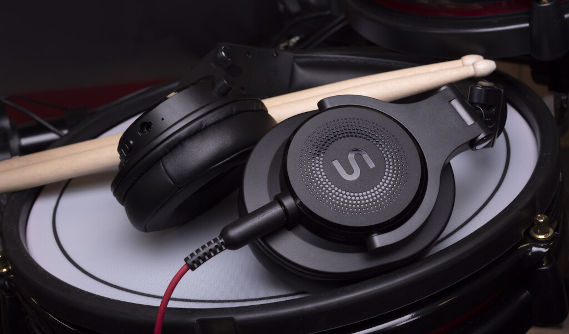 Single side monitoring for DJs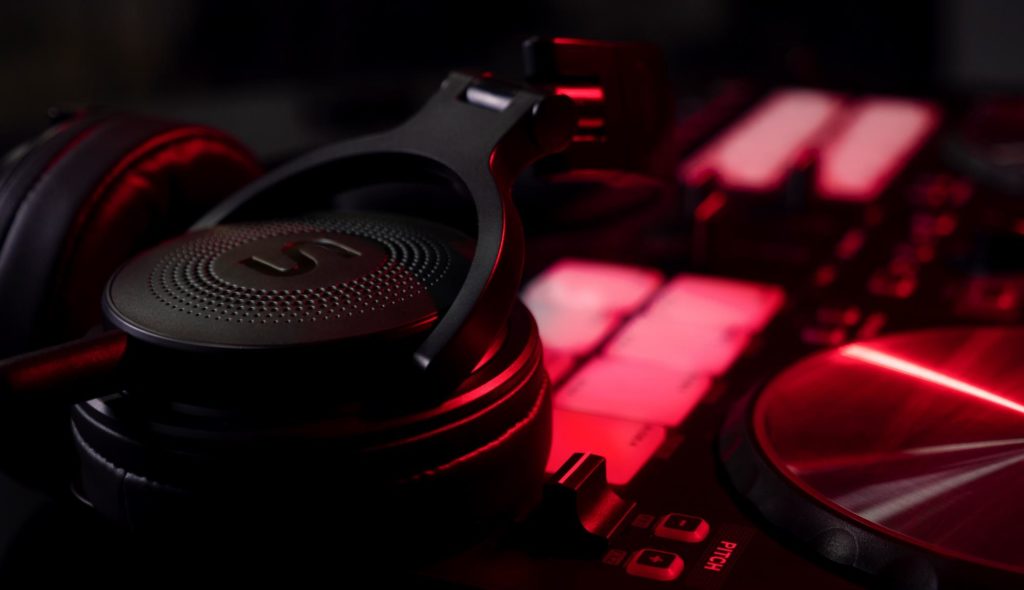 Phone call quality also matters
In-built microphone will make your phone calls perfectly clear without being disturbed by surroundings.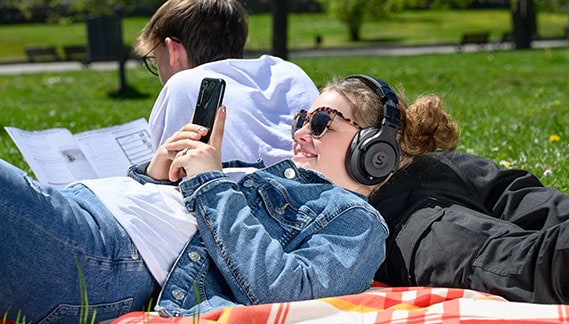 Comfort for Heavy Use
Ergonomic shape and luxuriously padded ear cushions are specifically designed for maximum comfort.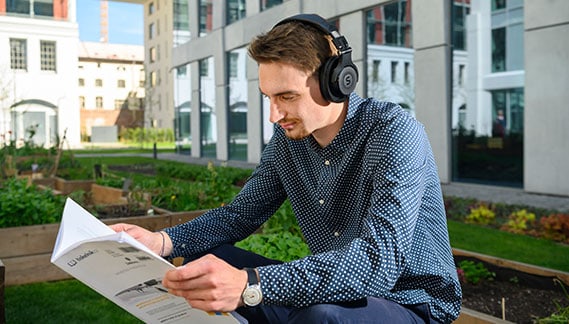 No disturbance
Fidelity A50 provide great noise isolation due to DSP noise cancelling technology. You will not be heard and your surrounding will not disturb your listening.